Snow Plowing & Removal Services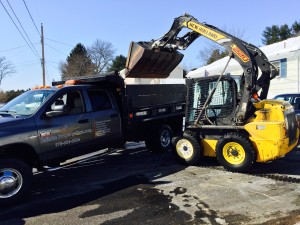 Has the winters snow accumulation overwhelmed you or your property?
Infinite Property Care has both the on duty staff and equipment to cater to your residential and commercial snow plowing and snow removal needs.
Whether you require moving snow piles that are obstructing entry and exit ways or that may be encroaching on critical parking spaces to a more convenient location on your property, push backs of snow piles or hauling the piles from your property, Infinite Property Care looks forward to servicing you.
Please contact us so we may schedule a convenient time to meet and schedule your snow removal.